Introducing Fusion Yoga Studio
Accept an invitation to the modern lounge-boutique Studio with BODY & MIND style lessons (Hatha yoga, Vinyasa yoga, Yin-Yang yoga, Yogalates, Pilates, dance, meditation) and an exceptional environment that exceeds your expectations.
This is FUSION YOGA STUDIO in the very heart of Dolní Břežany under the direction of STUDIO SKOKÁNEK with 12 years of tradition and experience.
Be with us in physical and mental condition through conscious movement, work with the mind, harmonious environment and your own sense of uniqueness.
The miraculous tools that you get on our silver platter and without which it is simply not possible in today's turbulent times.
Yoga in its complexity makes great sense to us, who take care of the study with love, and it is also our way of life, which we have been passing on with immense love and patience for many years.
Come to us for physical strength, inner peace, rehabilitation, self-knowledge and relaxation. Everyone will find something for themselves.
We have prepared a unique environment for you, quality instructors and teachers with experience in various BODY & MIND styles.
You can easily register for lessons in our RESERVATION SYSTEM https://fusionyogastudio.isportsystem.cz/
Among other things, in our lounge-boutique studio you can buy beautiful exercise clothes, yoga aids, personal growth books, natural cosmetics, herbal teas, candles and other gifts for fun.
We also prepare various workshops and seminars, lectures, concerts, as well as weekend and foreign stays.
Hand in hand with us, you will know what to head for, where to grow, who to turn to and what to look forward to! We are here for all of you who have the desire and determination to take care of yourself. Just find the most important time – for yourself.
The main practice area for yoga practice is equipped with aids: anti-slip mats, blocks, pull-tabs and bolsters. You can wear your mats or find them for rent in the yoga room together with other aids. The space is equipped with heating, dimmable lights, candles, essential oils and pleasant music. The capacity of the hall is for 16 trainers.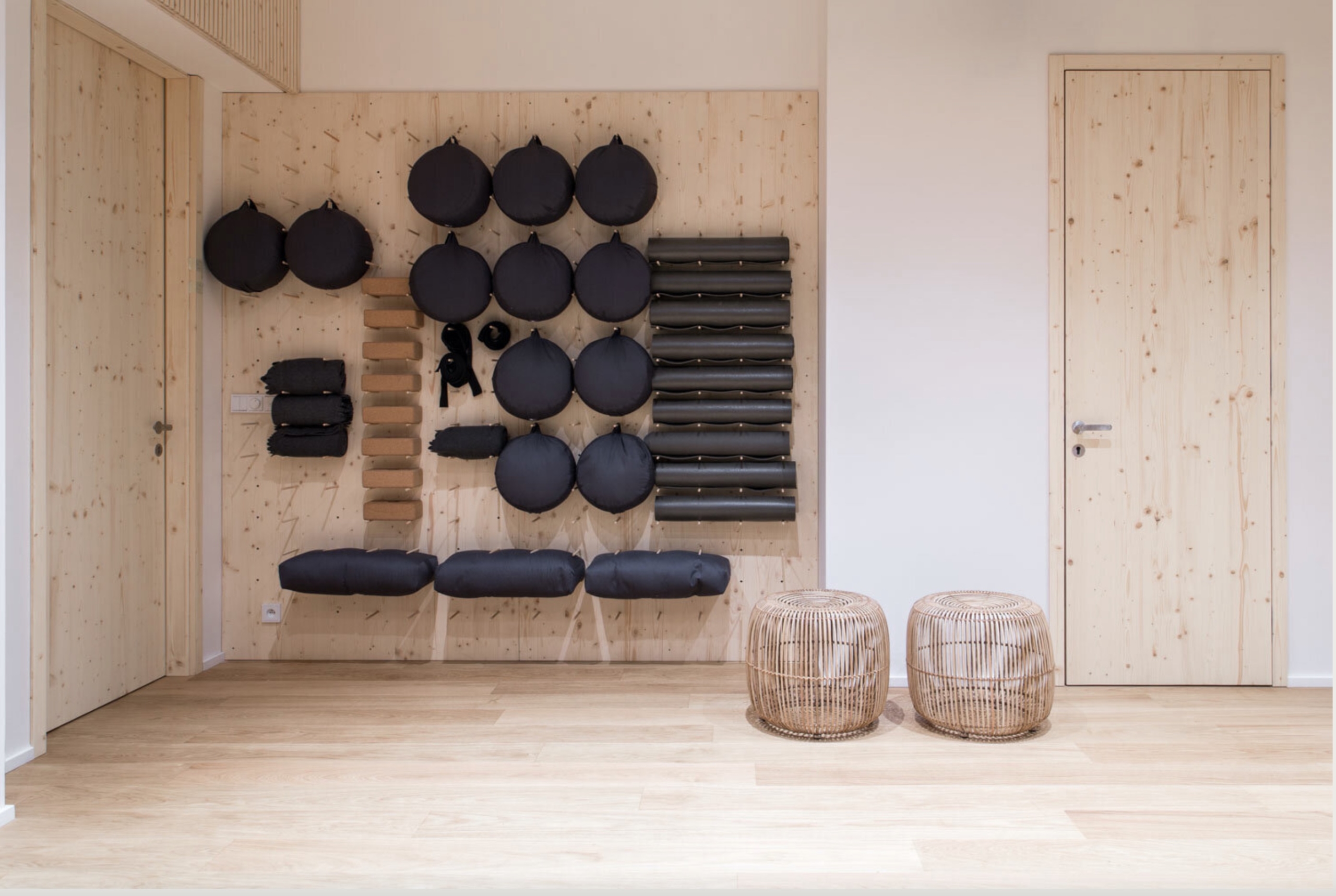 We will always welcome you with a smile at the reception, which is located in the area in front of the gym, where you can comfortably check in just by reporting your name. Alternatively, you can register in the reservation system, order an individual lesson, top up your credit, book for other lessons or ask everything about the operation of the Studio.
There are two dressing rooms equipped with lockers, shower and toilet with towels and cosmetics. Everything is always ready for you clean and fragrant.
You will find personalities and professionals in our teaching team. As a teacher, it's a different yoga lesson regardless of the same name. Even if you take a yoga class according to your focus, you may be surprised by the different approach. And it is this approach that is a human, distinctive approach that points to the personality of the lecturer. Therefore, do not hesitate, try and draw from all of us.
All our teachers are certified, full of personal experience in leading lessons at various levels of practitioners and above all they do their work with love and patience.
Welcome to FUSION YOGA STUDIO, where you will find a harmonious, clean and fragrant environment, an individual and kind approach, top quality, a variety of lessons, health care at all levels and always important and truthful information.
We look forward to you.
FUSION YOGA STUDY TEAM
https://www.corsobrezany.cz/en/wp-content/uploads/sites/8/2019/05/corso_brezany-fusion-yoga-studio-scaled.jpg
1466
2560
lolek
http://www.corsobrezany.cz/en/wp-content/uploads/sites/8/2020/05/corso-logo-outline.svg
lolek
2022-01-11 18:59:03
2022-01-11 18:59:03
Introducing Fusion Yoga Studio